Dean Hudson
At SoundCloud, we're building an ecosystem where creativity thrives. Developers are an important part of that ecosystem. We're continually inspired by how you use the SoundCloud API to support creators and listeners in innovative ways.
But as the ecosystem has grown, we're dealing with an increasing number of applications that abuse creator content by violating our developer Terms of Use. To help control this type of behaviour, we're introducing a daily rate limit on API play requests.
Beginning…
Erik Michaels-Ober
Requests for playlists have always included the full track objects contained within. This representation may be convenient for playlists with ten or twenty tracks but can cause problems for playlists that contain hundreds or thousands of tracks. Requesting such large playlists could result in requests that take a long time to respond and that eventually timeout.
Today, we introduce two new representations for the /playlists resource: compact and id.
If you add representation=compact to a playlist request, the request will return only…
Erik Michaels-Ober
In October 2014, Apple announced that all submissions to the App Store must include 64-bit support by June 1, 2015. The SoundCloud API for Cocoa contains 32-bit dependencies and will not be updated, because it has been discontinued. Anyone using the SoundCloud API for Cocoa will need to will need to migrate away from it if they wish to update their app after June 1.
To ease this transition we have built a sample app that demonstrates how to authorize a user via OAuth using only built-in…
Erik Michaels-Ober
The SoundCloud API will be dropping support for offset-based pagination on March 2, 2015, in favor of linked partitioning.
To page through a JSON response, pass the linked_partitioning=1 parameter along with your request and it will return a collection, along with a next_href property if there are additional results. To fetch the next page of results, simply follow that URI. If the response does not contain a next_href property, you have reached the end of the results.
You can read more about linked partitioning in the Pagination section of our HTTP API Guide…
Julius Volz, Björn Rabenstein
In previous blog posts, we discussed how SoundCloud has been moving towards a microservice architecture. Soon we had hundreds of services, with many thousand instances running and changing at the same time. With our existing monitoring set-up, mostly based on StatsD and Graphite, we ran into a number of serious limitations. What we really needed was a system with the following features:
A multi-dimensional data model, so that data can be sliced and diced at will, along dimensions like instance, service, endpoint, and method.
Operational simplicity, so that you can spin up a monitoring server where and when you want, even on your local workstation, without setting up a distributed storage backend or reconfiguring the world.
Scalable data collection and decentralized architecture, so that you can reliably monitor the many instances of your services, and independent teams can set up independent monitoring servers.
Finally, a powerful query language that leverages the data model for meaningful alerting (including easy silencing) and graphing (for dashboards and for ad-hoc exploration).
All of these features existed in various systems. However, we could not identify a system that combined them all until a colleague started an ambitious pet project in 2012 that aimed to do so. Shortly thereafter, we decided to develop it into SoundCloud's monitoring system: Prometheus was born.
Erik Michaels-Ober
The SoundCloud API will be dropping support for Extensible Markup Language (XML) responses. XML will be phased out on the following schedule:
XML is currently the default response format for requests without an explicit format specified in the path (e.g. /tracks) or Accept header. This default will be changed to JSON on December 1, 2014.
Explicit requests for XML — specified either in the path (e.g. /tracks.xml) or an Accept: application/xml header — will continue to be supported until December 15, 2014. After that point, only JSON responses will be supported.
…
Peter Bourgon
Let's talk about the stream.
The SoundCloud stream represents stuff that's relevant to you primarily via your social graph, arranged in time order, newest-first. The atom of that data model, an event, is a simple enough thing.
Timestamp
User who did the thing
Identifier of the thing that was done
For example,
If you followed A-Trak, you'd want to see that repost event in your stream. Easy. The difficult…
Erik Michaels-Ober
SoundCloud is pleased to introduce a new major version of the SoundCloud JavaScript SDK. In version 2, we've rewritten much of the internal code, resulting in better performance for your JavaScript applications and support for more streaming standards, such as HTTP Live Streaming.
You can test the new version by pointing your JavaScript applications to https://connect.soundcloud.com/sdk-2.0.0.js.
We've also created a guide to help you upgrade from version 1 to version 2.
JavaScript SDK version…
Astera Schneeweisz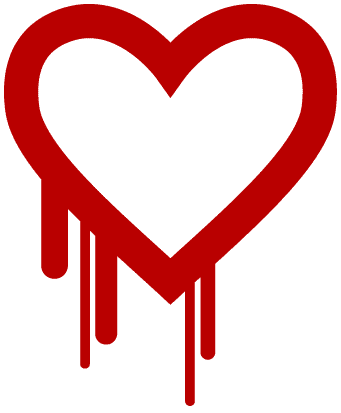 On Monday, April 7th, 2014, a major security vulnerability in OpenSSL was made public. The vulnerability was filed as CVE-2014-0160 and later dubbed "Heartbleed", because the bug lies within OpenSSL's heartbeat extension, which is used for keepalive monitoring. As a result of the bug, process memory can be read out remotely by an attacker—potentially including certificates, keys, credentials, tokens, or other sensitive data processed by the server.
OpenSSL works as a cryptographic library that allows for authenticity and confidentiality across the entire Internet. Because the reported Heartbleed bug affects a vast number of internet services using OpenSSL to secure their services (such as HTTPS, SMTP, IMAPS, and POP3), a patched OpenSSL version was released…
Erik Michaels-Ober
We've taken some time to bring all our developer resources together into a single site. In doing so, we've reorganized the layout to make things easier to find and also given the site a fresh new look.
We hope you like it!
If you have any feedback about the new design, follow @SoundCloudDev on Twitter and let us know.