Marc Tuduri
We made some updates to Periskop, our internal pull-based exception monitoring service. To learn about what is new in 2022, read on.
Phil Calçado
In the first two parts of this series, we talked about how SoundCloud started breaking away from a monolithic Ruby on Rails application into a microservices architecture. In this part we will talk a bit more about the platforms and languages in which we tend to write these microservices.
At the same time that we started the process of building systems outside the Mothership (our Rails monolith) we started breaking our large team of engineers into smaller teams that focused on one specific area…
Phil Calçado
In the previous post, we talked about how we enabled our teams to build microservices in Scala, Clojure, and JRuby without coupling them with our legacy monolithic Rails system. After the architecture changes were made, our teams were free to build their new features and enhancements in a much more flexible environment. An important question remained, though: how do we extract the features from the monolithic Rails application called Mothership?
Splitting a legacy application is never easy, but…
Phil Calçado
Most of SoundCloud's products are written in Scala, Clojure, or JRuby. This wasn't always the case. Like other start-ups, SoundCloud was created as a single, monolithic Ruby on Rails application running on the MRI, Ruby's official interpreter, and backed by memcached and MySQL.
We affectionately call this system Mothership. Its architecture was a good solution for a new product used by several hundreds of thousands of artists to share their work, collaborate on tracks, and be discovered by the…
Erik Michaels-Ober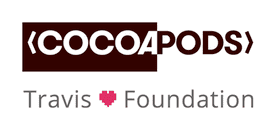 I'm excited to announce that SoundCloud is sponsoring the development of CocoaPods through a Travis Foundation grant. CocoaPods is an open-source dependency manager for Objective-C projects. Travis Foundation is a non-profit that pairs corporate sponsors with open-source projects to make open source even better.
At SoundCloud, our iOS team uses CocoaPods every day to manage the dependencies of our mobile apps. We hope that this sponsorship will lead to improvements that benefit the entire Mac…
Erik Michaels-Ober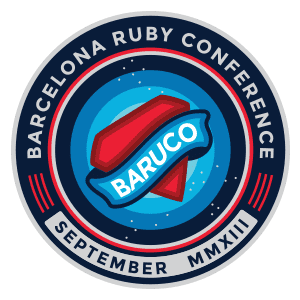 The lineup for BaRuCo 2013 looks amazing, with speakers such as Aaron Patterson, Katrina Owen, Sandi Metz, and Ruby's inventor Yukihiro Matsumoto. The conference is currently SOLD OUT, but we have one extra ticket… and it could be yours!
If you win the ticket, SoundCloud will fly you from anywhere in the world to Barcelona, Spain and put you up in a nice Catalonian hotel.
How do you enter to win?
It's simple. Just create a command-line interface in Ruby that uses the SoundCloud API. You can use the SoundCloud Ruby SDK, but this is not a requirement. The only…