Erik Michaels-Ober
We were counting down the days until Berlin Buzzwords on May 25, when we realised that it would be great if you came too! With that in mind, we've created a contest. One lucky winner will receive a free ticket to Berlin Buzzwords, including travel expenses and accommodation. Here are the details about how to apply.
---
The ratio of a circle's circumference to its diameter, represented by the Greek letter π, is an irrational number—it never terminates or repeats. Your goal is to find the SoundCloud…
Erik Michaels-Ober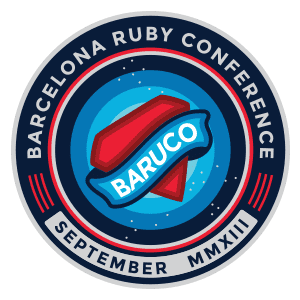 The lineup for BaRuCo 2013 looks amazing, with speakers such as Aaron Patterson, Katrina Owen, Sandi Metz, and Ruby's inventor Yukihiro Matsumoto. The conference is currently SOLD OUT, but we have one extra ticket… and it could be yours!
If you win the ticket, SoundCloud will fly you from anywhere in the world to Barcelona, Spain and put you up in a nice Catalonian hotel.
How do you enter to win?
It's simple. Just create a command-line interface in Ruby that uses the SoundCloud API. You can use the SoundCloud Ruby SDK, but this is not a requirement. The only…