On Saturday, we hosted Story Hack Boston along with P2PU and Mashery at the MIT Media Lab. About 50 people from content and technical backgrounds joined us to create new story telling experiences. The crowd was pretty evenly split, which made for a lot of awesome collaboration.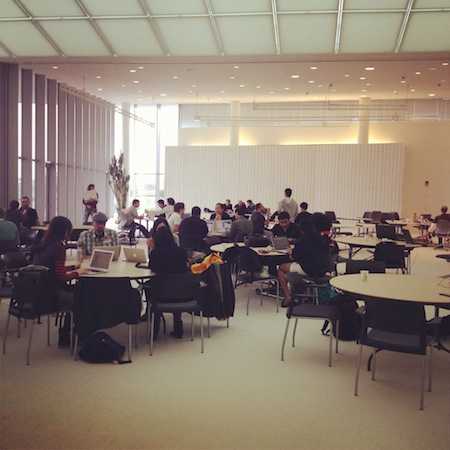 This event was the first of it's kind for us, and therefore a bit of an experiment. Hack days that bring together people from a variety of disciplines around a specific topic can be really interesting and present their own set of challenges. Judging from the tone of the day and the outcome, I think it turned out really well.
There were 10 hacks demo'd in total. A couple of my favorites:
SoundStep - An iOS application that uses geolocation to tell you about stories that have been recorded in your hood! Amazing to see a working iOS app built and demo'd in a single day.
Story Prompter - A web application that pulls headlines from USA Today using Mashery's API and asks you to record a story about the headline.
We had some really great content hacks as well. See the full list on Hacker League.
Some reports on the day from happy hackers:
A huge thanks to our sponsors, P2PU and Mashery for making this event possible.
P2PU did a great write-up about lessons learned during Story Hack Day. We also got some nice coverage in BostInno before and after the event.