Over the last 100 years we have dialed into radio stations at home, on the road, or in the office to access a curated mix of top hits delivered to us by our favorite DJ. With more and more of our daily activities taking place online, we find our source of music now comes from a mix of our mobile phones, our desktop computers and the radio - and is available to us whenever we need it. The amount of music available today is endless. The music scene has never been so vibrant. A proliferation of production tools at low cost and the ease at which an artist can share their sounds, gives everyone the opportunity to share their work at any time, with only a few clicks.
Keeping this in mind, we set out to determine: How can we bring a radio like experience to SoundCloud that would enable you to tune-in and lean back?
The lean back experience
We consider the lean back experience those moments when you need music but don't have the time to curate or choose something specific - at the gym, during your commute or those moments in the office when you need something to help your through the day.
The secret sauce for a successful radio station
Imagine a radio station that jumps from a jazz instrumental to the new EDM 'floorkiller'. That just wouldn't work.
To create an enjoyable radio experience, it's important the experience maintains consistency and context for the user. To create this experience on SoundCloud, we considered the following key ingredients that have lasted the test of time for radio as we built our latest discovery feature, Artist Stations.
Novelty. You want to hear something new. That's why the mainstream radio stations revamp their playlists periodically, usually every month, so listeners return to hear the newest hits.
Familiarity. At the same time, you also want to hear something that's familiar. You know the lyrics, or it's an artist you like, or simply you heard that track before. Music often it closely tied with life events and experiences and hearing a familiar song can trigger memories that make us smile.
Context. Since we are in a lean back experience mode, our brain works better when changes in external factors are minimal. Imagine a radio station that jumps from a country song to the new EDM 'floorkiller'. That would not work, that's why providing context and maintaining that context consistently is crucial for every radio experience.
The future of radio stations.
Two weeks ago we launched Suggested Tracks on Mobile and Discover tab on Web, the first of a series of features built on top of our machine learning infrastructure.
We strongly believe the content available on our platform is unique, and so are the millions of listeners that tune-in on SoundCloud every day. Each of them has their own specific taste and sense of what is novel and familiar.
By unlocking our catalog to algorithms trained to behave as radio curators, we can get the best of both worlds — an exceptional traditional radio experience coupled with an endless catalog of content available to you with just a few taps on your screen.
This is the ultimate democratization of the radio experience. Our machines are composing a radio experience by detecting what is new, what is familiar to the user, and what is trending or popular among listeners in the SoundCloud community. All while keeping the context consistent with the Station you've selected, and your personal taste profile.
Continuous improvement
We are extremely excited to share this feature with you, and I hope you'll enjoy it as much as we do. Track and Artist Stations are currently available on mobile, and will be coming to web in late summer.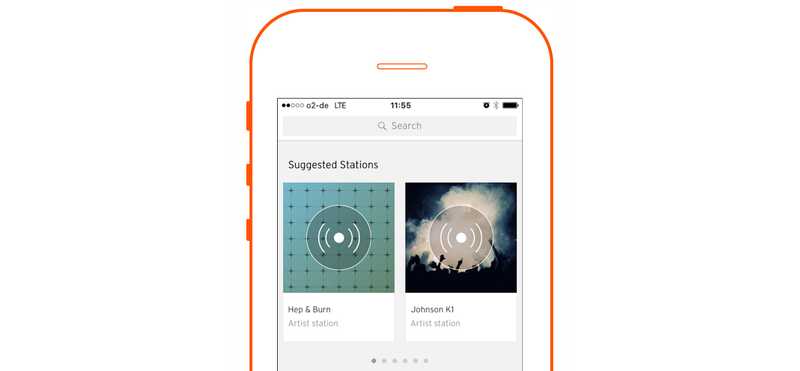 As our algorithms are constantly in evolution and our data models continue to refine themselves, the more you listen, the better suggestions you will receive and the more input we will receive, the better stations perform for everyone on SoundCloud. Stay tuned for more iterations of stations and more ways to discover the more than 125 million tracks available on SoundCloud.